LINKS AND FRIENDS
Please find below a list of associates, friends and sites worth mentioning. Please note that Rosina bears no responsibility for the content of any site external to this website.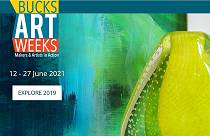 Bucks Open Studios
Bucks Open Studios is the largest visual arts event in the county. In June every year over 500 artists and makers, in over 200 different venues across Buckinghamshire, open their studios and run exhibitions and events for the public to visit.
Visit the Bucks Open Studios web site for more information and each artist's opening hours and address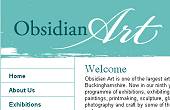 Obsidian Art
Obsidian Art is one of the largest art galleries in Buckinghamshire. Exhibiting a broad range of selected paintings, printmaking, sculpture, glass, ceramics, jewellery, photography and craft by some of the best British artists and makers.
Artist Tim Baynes
Tim draws energy from the landscape and inspiration from the sea to create works in watercolour, acrylics and oil. Travelling the world he grabs ideas from everywhere, the places he visits and people he meets – his sketchbooks are his constant companions.